"We thank you for the surprise which arrived Monday! We appreciate the quality of your work and integrity of your business." DB, Illinois
"Thank you for your prompt and efficient service. Watching the films after so many years was a combination of laughter and tears. Thank you for helping us recapture those moments. More films coming your way soon." WP, Illinois
"This is to thank you for the excellent job of transferring all our slides to DVD. We gave the discs to our children as Christmas gifts, and they were as pleased as we were with your work. Thank you again for your efficiency at doing what, for us, seemed an insurmountable task."
IK, Illinois
"You did such a beautiful job! It is way more than I had hoped it would be. I am so excited about it. I love the music too! Thank you so much. I will be sure to recommend you to my friends." MO, Illinois
"I'm tickled to have better images for our cards, and can't thank you enough." SF, Illinois
"Thank you so much for the excellent job on the DVD. It was a big hit with my youngest daughter and my grandaughter & family. You put a lot of effort in getting it together." MM, Wisconsin
"Dear Bob, You did a fantastic job on my mom's slide show!!! I would recommend your services in a heart beat. We can't thank you enough!" MS, Illinois
"Thank you so much for the "goodies" and also for the excellent customer service. You guys are a breath of fresh air in comparison to the previous company we were working with. We appreciate your promptness and service." MR, South Carolina
"Bob - Thank you for a wonderful job. The music is perfect & the whole thing is so creative.
You are a genius. Thanks a million." LC, Illinois
"Thank you for a great job, and your patience in seeing this project through." MS, Illinois
"There wasn't a dry eye in the house when we showed our old family films after Christmas dinner. Thank you for helping us get these films out of the 'dungeon' and into the lives of our children, grandchildren, and family friends." LJ, Illinois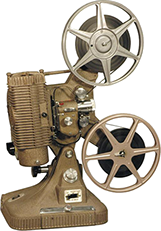 "We still enjoy our beautifully-made family videos made by you. Best regards." DRB, Illinois
"So good seeing you, and thank you so much for the video. I LOVE it!" BLM, Illinois
"Got it in time. Thank you so much for everything. You have been wonderful." JD
© Shutan.com, Inc • Website designed by Luca
Updated February 11th, 2017